Welcome to another peek behind the Valheim scenes!
First things first: Xbox players will likely (unfortunately) be aware of some issues that are still persisting with the console version, but you can rest assured that our Xbox teams at Piktiv and Fishlabs are working as hard and fast as they can to solve these issues. Keep an eye out on our website and our social media channels for updates and patch notes!
On a more fun note, we of course have some new content to tease you with this month as well! The Ashlands are continuing to develop, both art-wise and mechanics-wise. Last time we mentioned that something called "Fortress time!" would be an important aspect of the biome, and you might have seen something relating to that
on social media
recently. Here's another look at that particular something, because you can't have Fortress time! without some sturdy siege engines, right?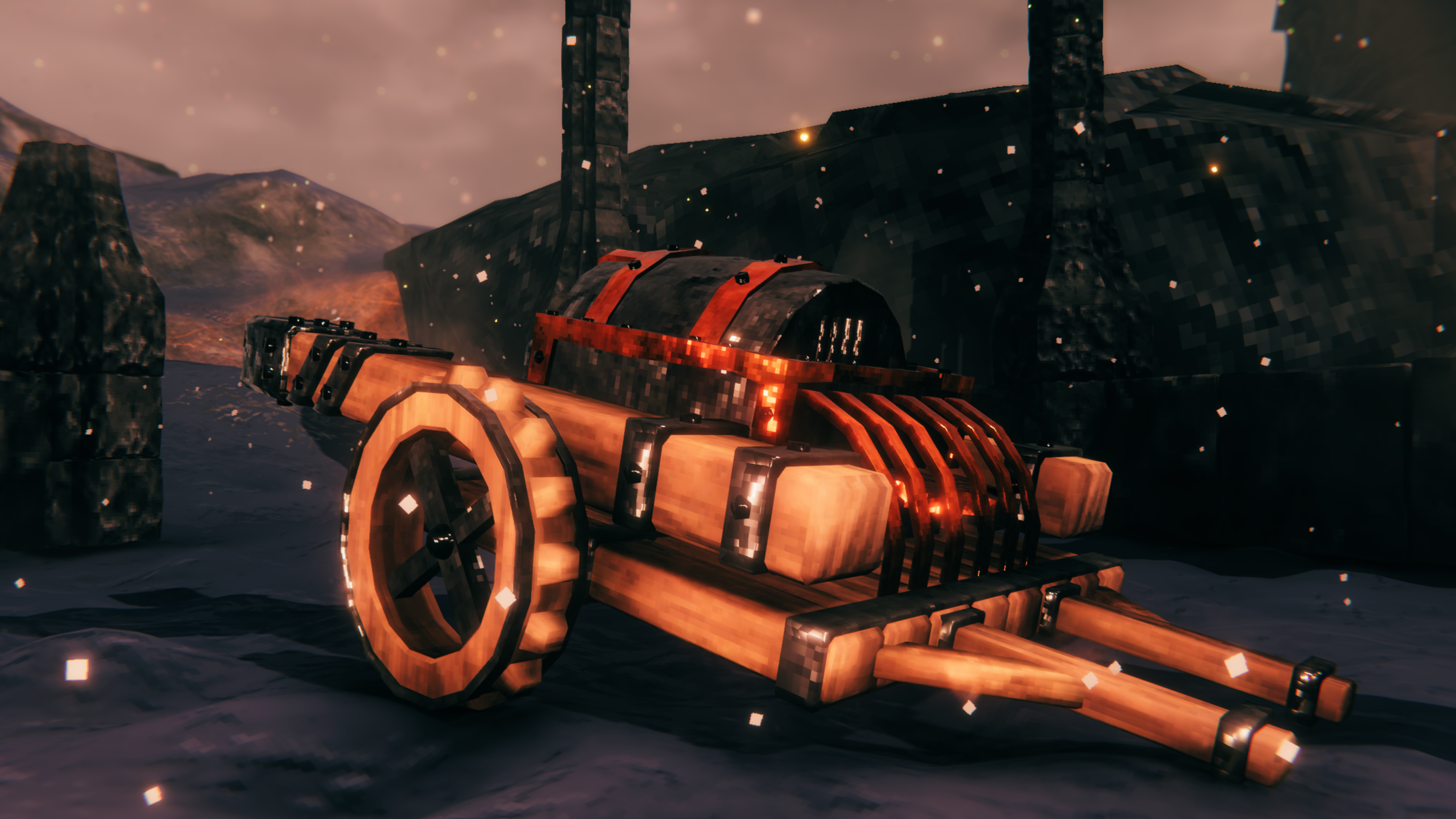 Of course, it won't be just the fortresses themselves that are challenging, but also the creatures who guard them. We've already shown you some concept art of the Charred a while ago, as well as some earlier models of the Fallen Valkyrie, but now we want to show you their current state:
And though it won't be guarding the fortresses, we also want to give you a new look at what shape the Bonemaw Serpent is taking, though it's still a work in progress! As you can tell, the Ashlands creatures have been getting quite a bit of attention lately, and we're also working out what their drops will be. And then later comes the question of what those drops will be used for…
When it comes to Hildir's Quest, things are starting to really fall into place! There will be mini-bosses, new clothing, a
wide range of server modifications
, and more! With mostly testing left to do, we hope to be able to bring it out to the Public Test Branch and Flight in the next month or two. For now, we want to show you one more sneak peek of the clothes you'll be able to add to your viking's wardrobe – though they will not be all that easy to obtain: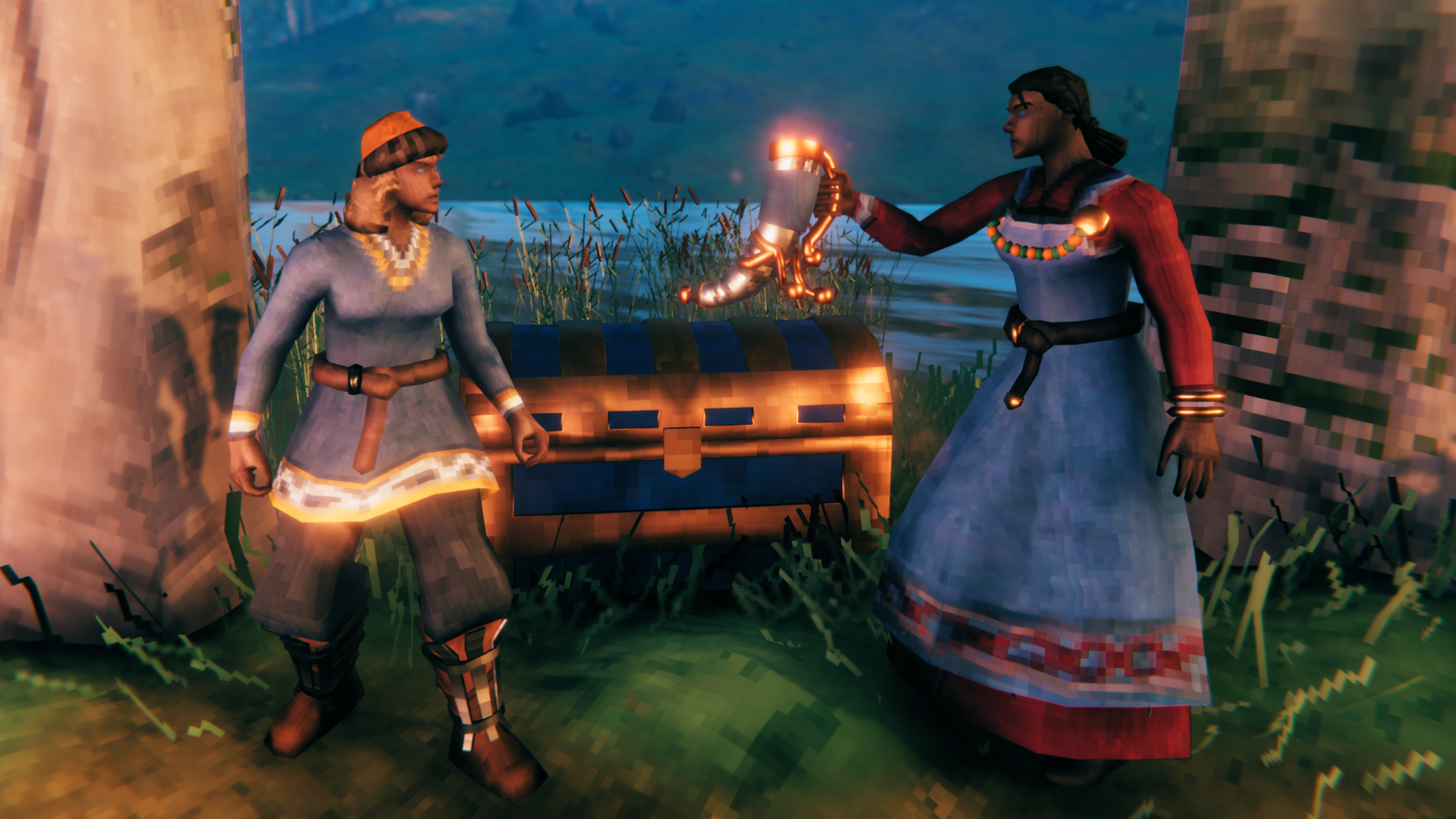 Build of the month
This month we have our eyes on this longhouse that
Versaugh1
built! If you want your creation to be featured, use the hashtag #ValheimBotM on Twitter, Instagram or Facebook. You can view previous builds in
this thread on Steam
.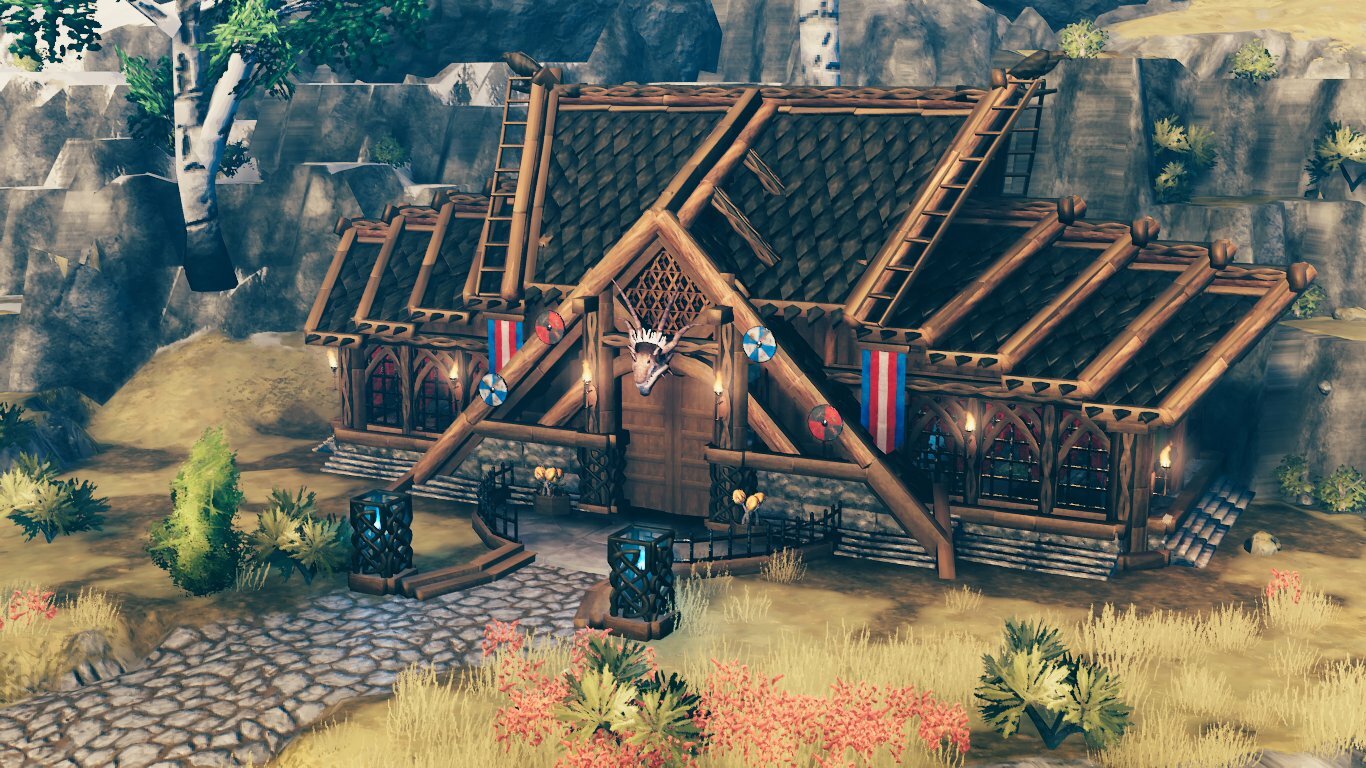 Skål!
/The Iron Gate team
If you'd like to discuss the content of this post, please visit our Discord, or our forums on Reddit and Steam, or make a comment on social media!