Greetings, vikings!
November is pretty dark and dreary, but we hope to brighten the darkness with this blog post!
As you may have noticed,
we released a patch earlier this month
which both featured a Unity upgrade as well as some seasonal items for autumn. Unfortunately it was released from the Public Test Branch a bit later than we had hoped, which meant that you didn't get the jack-o-turnip and the pointy hat until after Halloween was over. We're sorry about this, but we will make sure to switch this system to an automatic one in the future, so that you will always have the seasonal content available during certain times of the year!
But as always, on to the teasers!
We want to start off this post by showing off one of the new armour designs for the Ashlands, now fully modelled and textured. Since fire is not only a symbol of destruction, but also of rebirth and new beginnings, we have named this set after one of the two first humans in Norse mythology: Embla.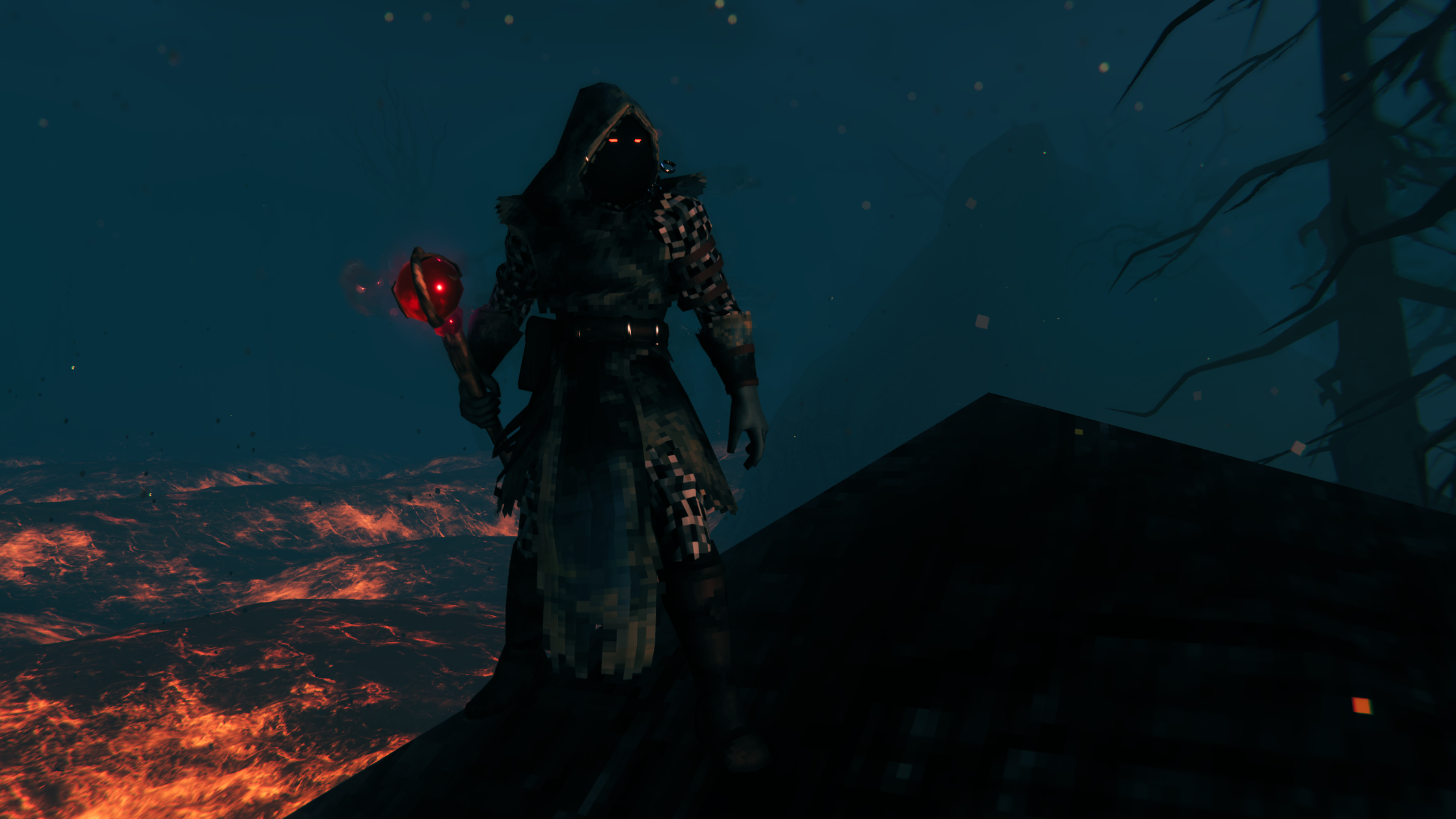 And as you may recall, we have said that Fortress time! will be a central part of the Ashlands. This is still the case, and we wanted to show you a current peek of one of the eponymous fortresses. Of course, it will not just be the wall on its own that you have to get past…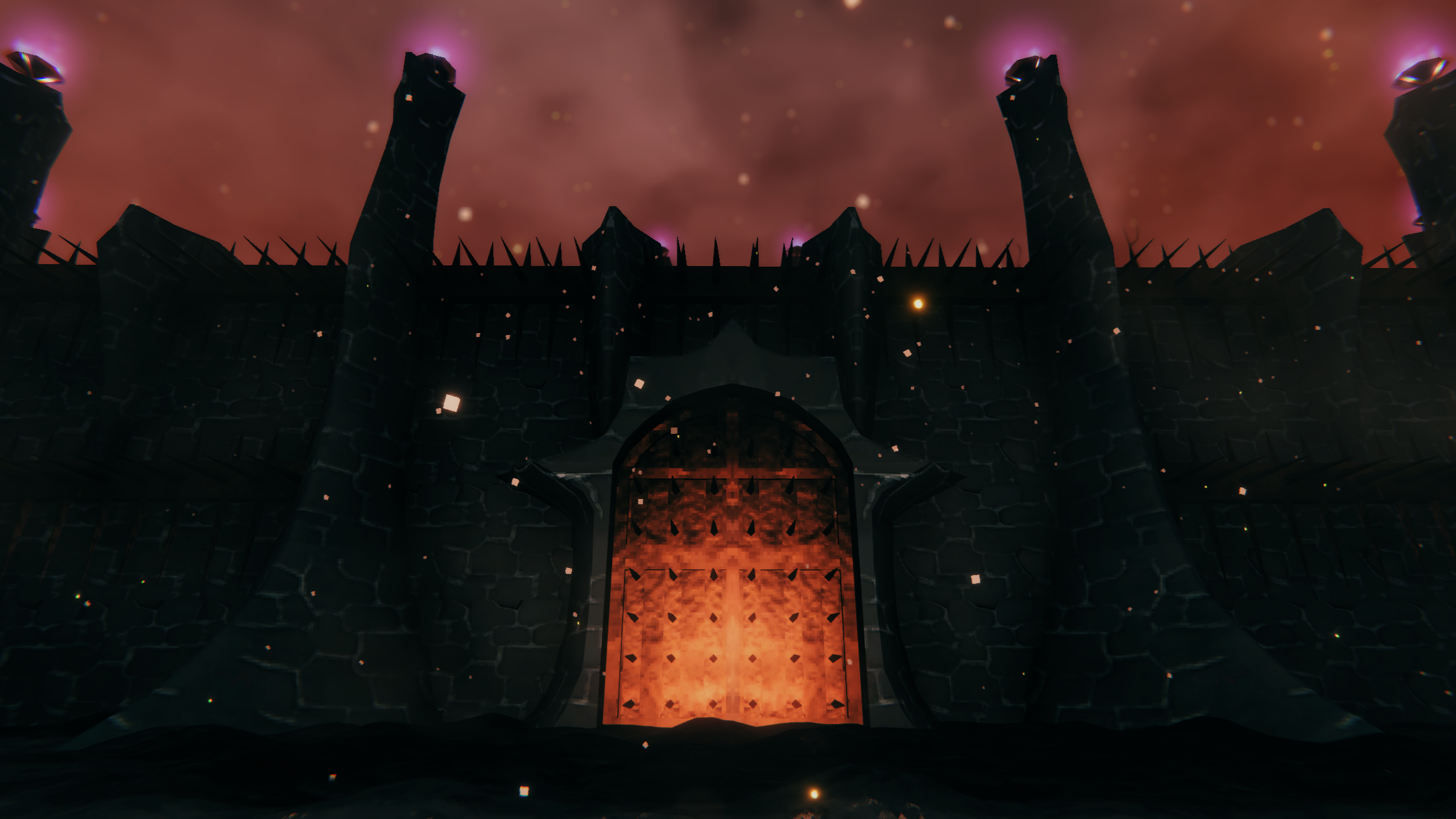 Last time we showed you some weapons that will be added to the game with the Ashlands update. Many of you pointed out that they didn't look particularly magical or special compared to the earlier concept art, and you are correct. We won't tell you just yet how you will be achieving the extra power boosts for these weapons, but we wanted to show you one of them in a more final form: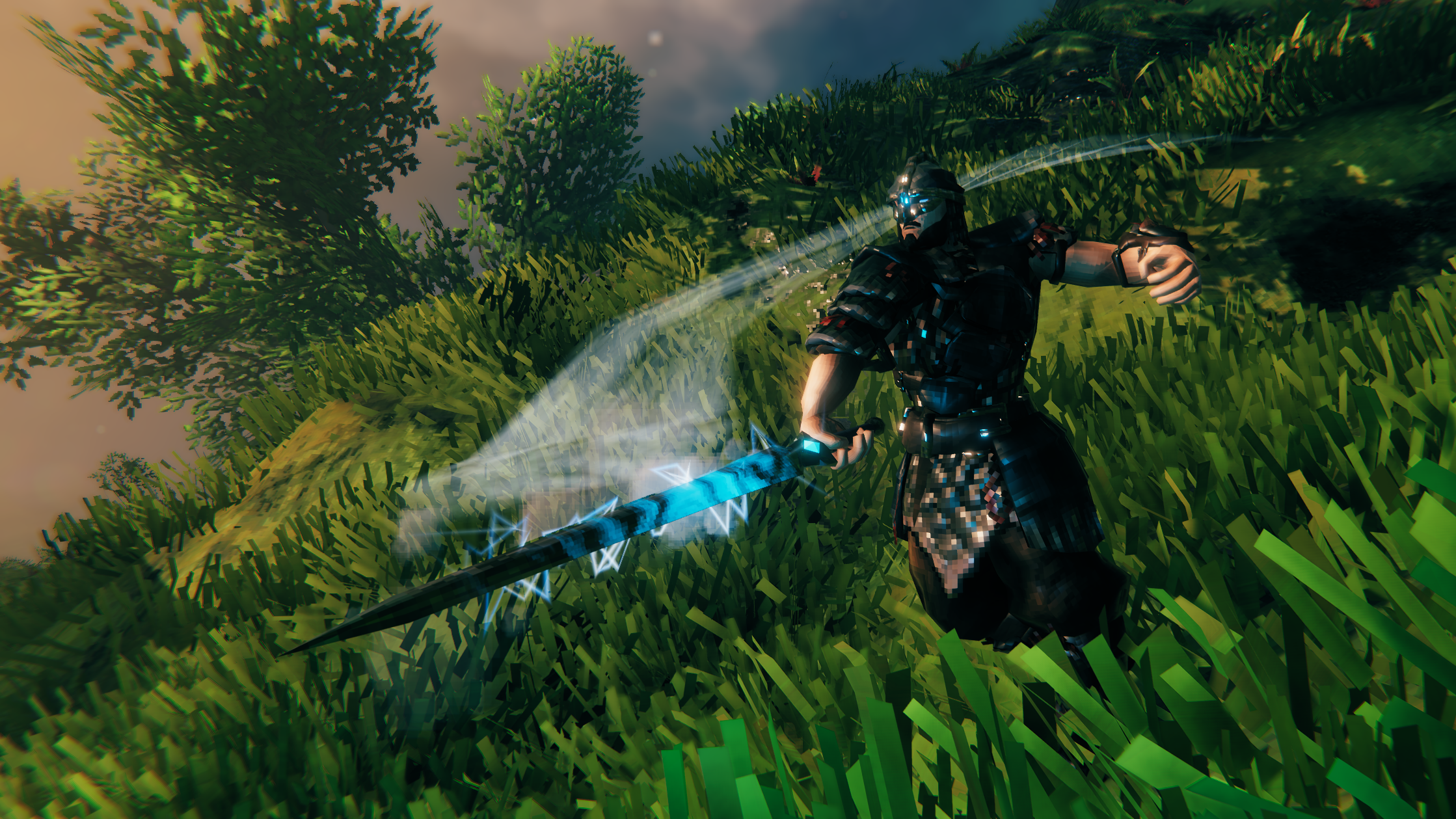 Build of the month
For this month, we want to show off this massive castle by
aGurkis1
! It was technically posted in October, but after we had already made our selection for that month. Since it was so impressive, we wanted to show it off now instead! If you want your creation to be featured in this section, use the hashtag #ValheimBotM on Twitter, Instagram or Facebook. Due to changes in the tagging system on Facebook and Instagram, please also send us a DM with a link to your entry as well as using the hashtag if you post there! You can view previous builds in
this thread on Steam
.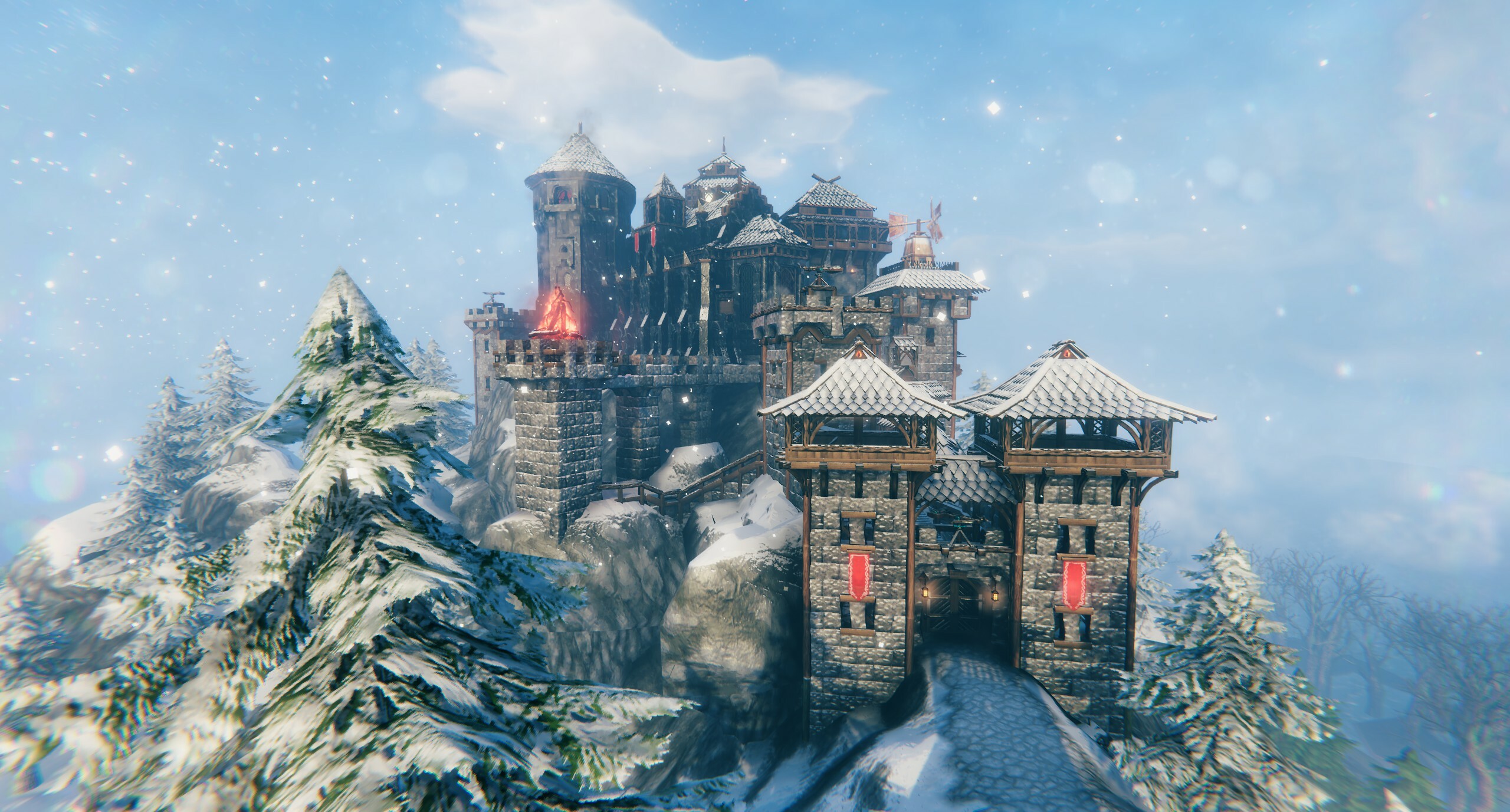 May your swords be sharp!
/The Iron Gate team
If you'd like to discuss the content of this post, please visit our Discord, or our forums on Reddit and Steam, or make a comment on social media!